Our patent-pending, all-in-one kit provides a streamlined and precise testing experience for any substance, all within a neatly designed compact pouch. Its intuitive use minimizes errors, ensuring confidence in the accuracy of results every time.
One use per kit
Reacts to over 20 different Fentanyl variants
Tried & tested

Easy to use

Discreetly shipped

Live support

Quick shipping
Designed for precision, the scoop ensures the correct quantity is measured, complemented by the water reservoir with its clear measurement markings to prevent over or under dilution.
With just a couple of quick steps, our testing process is distilled into three crucial phases: scooping, dipping, and reading the results.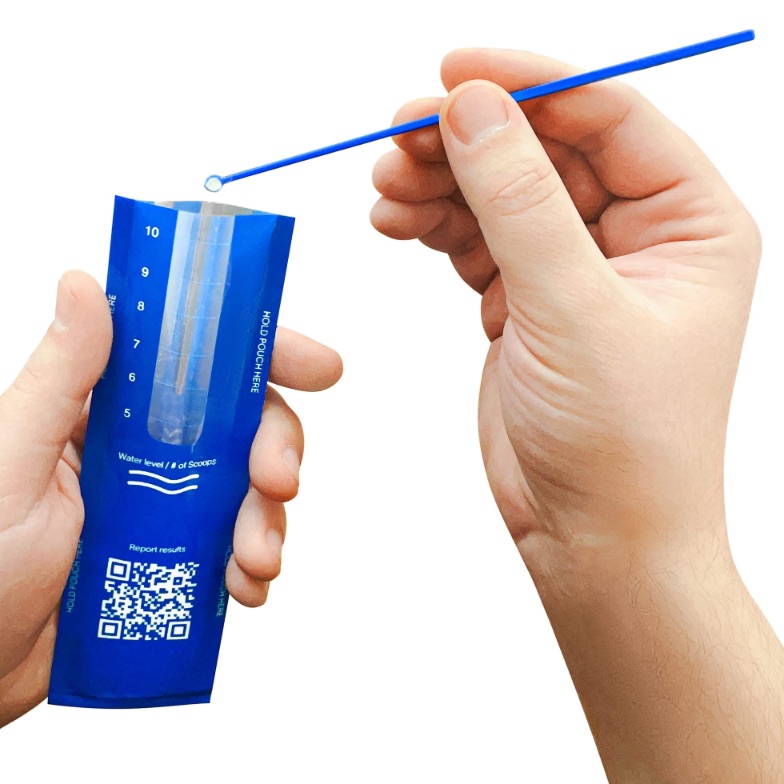 Decide on the number of scoops for your test and add them to the water reservoir.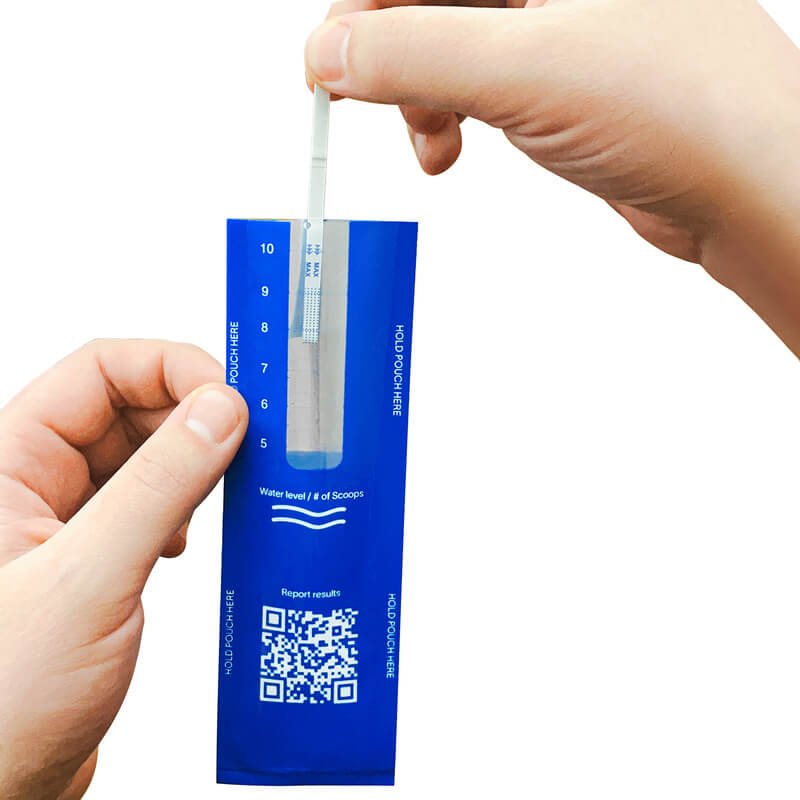 Dip the strip into the water and hold it steady for a moment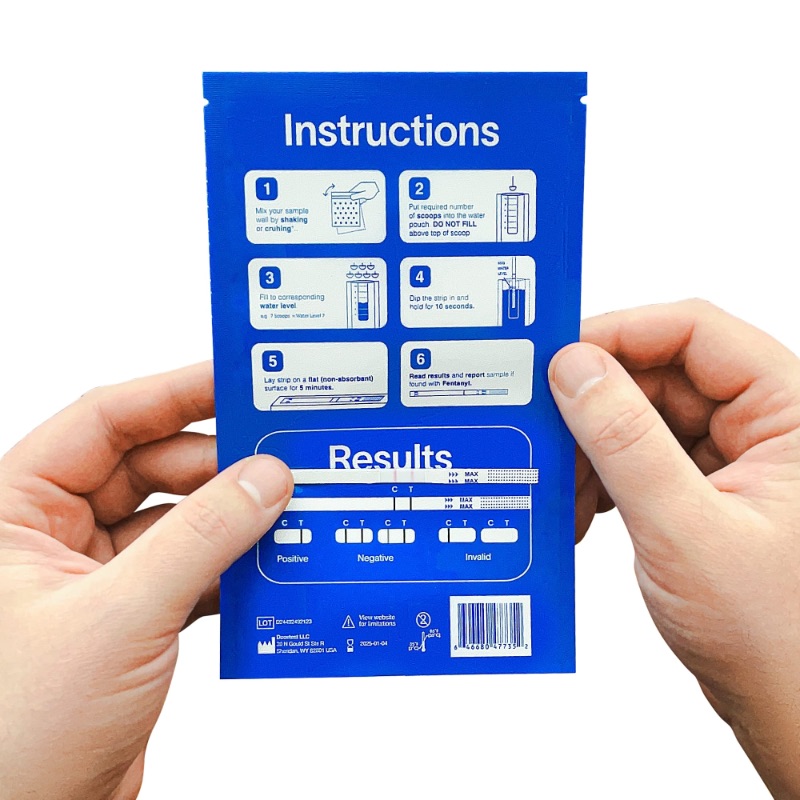 After five minutes, compare the strip to the result guide on the pouch.
Your best resource for tests
Fast shipping. The instructions were the easiest to use that I've seen.

Easy to use and great price
I've recommended Dosetest to all of my friends. The kits I got were super easy to use and they helped me on the live chat.

Needed to get my tests quickly for the weekend and the entire Dosetest team was super helpful in getting my tests in time.

Clear and straightforward
Got my tests in 2 days, and was able to confirm my MDMA was indeed MDMA in time for the weekend. The tests worked great.

Are there cheaper Fentanyl Test Strips elsewhere?
Dosetest is the cheapest provider, and it's not by chance. We are committed to offering the most accessible tests, both by providing subsidized tests to charities and mutual aid orgs, and by offering you the lowest price on the market.
That's why we offer our price match guarantee: if you (somehow) find a better deal elsewhere, just let us know. We won't just drop our prices for you, we'll reduce them for everyone.
What exactly are Fentanyl Test Strips?
This type of test is called a "lateral flow competitive immunoassay", and it's pretty much the reverse of a rapid COVID test or pregnancy test. The strip is pre-loaded with "control particles" and when you dip it into your sample, the water carries these particles along with the drug towards the testing lines.
If there's no fentanyl the control particles will bind to the testing line, causing it to become visible, but if there is then the fentanyl will bind instead and the line won't appear.
When will my order arrive?
To ensure that you get your order when you need it, we offer a range of shipping options from standard postal delivery to Overnight Express. As long as you place your order before 2PM EST on a working day, it'll be shipped that same day!
Is the package discreet?
Orders are shipped either in plain brown boxes or padded envelopes, and the sender is marked simply as "DTEST" with no other information on the package which would indicate its contents.
Can I get help when testing?
Of course! In addition to the step-by step guidance in our app, you can contact us via the live chat on the bottom right of this page, by email or over social media.
Can I purchase a larger amount than 100 units?
Absolutely! Our Fentanyl Test Strips are packaged in 100 units per bag, that's why we have that as the maximum bundle size on the store. To purchase more than 100 units you can just multiple the 100 units bundle as many times as you need at checkout.
Where can I see the third party testing?
Our Third Party testing can be seen here.